Sir Stanley Matthews is considered by many to be the greatest athletes of the 20th century if not one of the greatest soccer players of all time. Stanley's footwork, sportsmanship and stardom were lightyears ahead of their time and earned him the moniker, 'The Wizard'.
Many of his accomplishments on the pitch remain untouched, even today: his career spanned over thirty-five years and found him playing professionally until the age of 50 in an era when life expectancy was just 59; he was the first ever footballer to be knighted and the first to be awarded football's highest honor, the Ballon D'Or.
But it is what he did off the pitch that made him truly great as he used his status as the world's first global sports superstar to defy the apartheid South African government and teach soccer in the all-black townships of Johannesburg, forever changing the lives of the young men he coached who became known affectionately as 'Stan's Men'.
Never-before-seen archive footage, photographs and interviews come together in this full length feature documentary to tell the incredible true story of one of international sports' most legendary figures.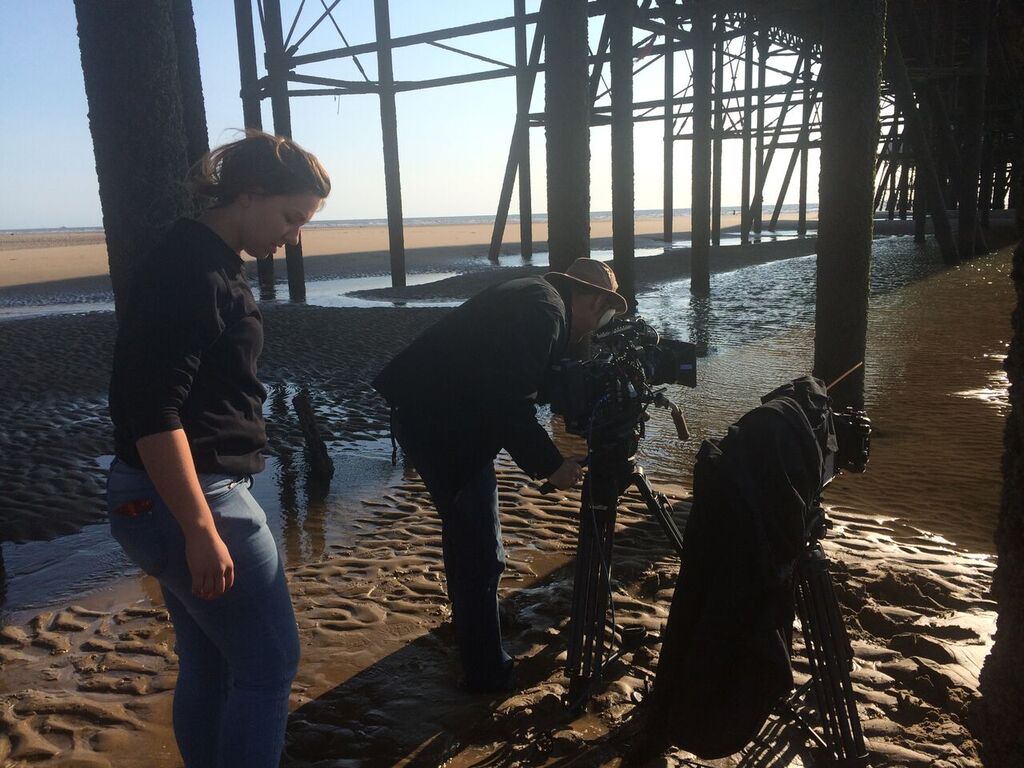 Ryan Scott Warren
Director
Ryan is a veteran filmmaker and entertainment industry executive with nearly twenty years of experience in Hollywood writing, developing and producing film, television and theater. Ryan spent much of his career working for Paramount Pictures-based production companies working with Tom Cruise and Paula Wagner on the MISSION:IMPOSSIBLE franchise as well as the hit Showtime series, DEXTER and nearly five years in representation at Creative Artists Agency. Ryan is now a partner in the Los Angeles based film, commercial and virtual reality company, Imagination Factory.
Stanley Matthews, JR
Executive Producer
Stanley is the son of legendary English soccer player, Sir Stanley Matthews. Stanley Matthews Jr. became an accomplished athlete in his own right, winning three junior Wimbledon titles, earning him the title of Number One Junior Player in The World in 1962. His career achievements include Grand Slam events, the Davis Cup, and a win at the French Open against the original "bad boy" of tennis, Ilie Nastase. After retiring from the professional tennis tour, Stanley moved to the United States and coached many of the world's top juniors, including a young John McEnroe.
Joseph Pierce
Executive Producer
Joseph started his career in production in 1989 as the Executive Producer and Partner at Sports Alliance International (SAI). SAI was the North American rights holder of top European Soccer properties including the English League, Champions League, FA Cup, European Cup, European Cup Winners Cup, the Scottish League and Scottish Cup. SAI also produced International Soccer Weekly, a 30-minute round-up of European Soccer, broadcast to the American audience through Prime Network. SAI was the first company to broadcast the Champions League to the North American audience. Joe was a board member of the 1994 New York / New Haven World Cup Bid Committee.
For more information on the cast and crew visit IMDB.com